STATEMENT IN SOLIDARITY WITH THE STANDING ROCK SIOUX TRIBE AND THEIR STRUGGLE TO PROTECT THEIR WATER, THEIR NATURAL RESOURCES AND THEIR TERRITORIES
---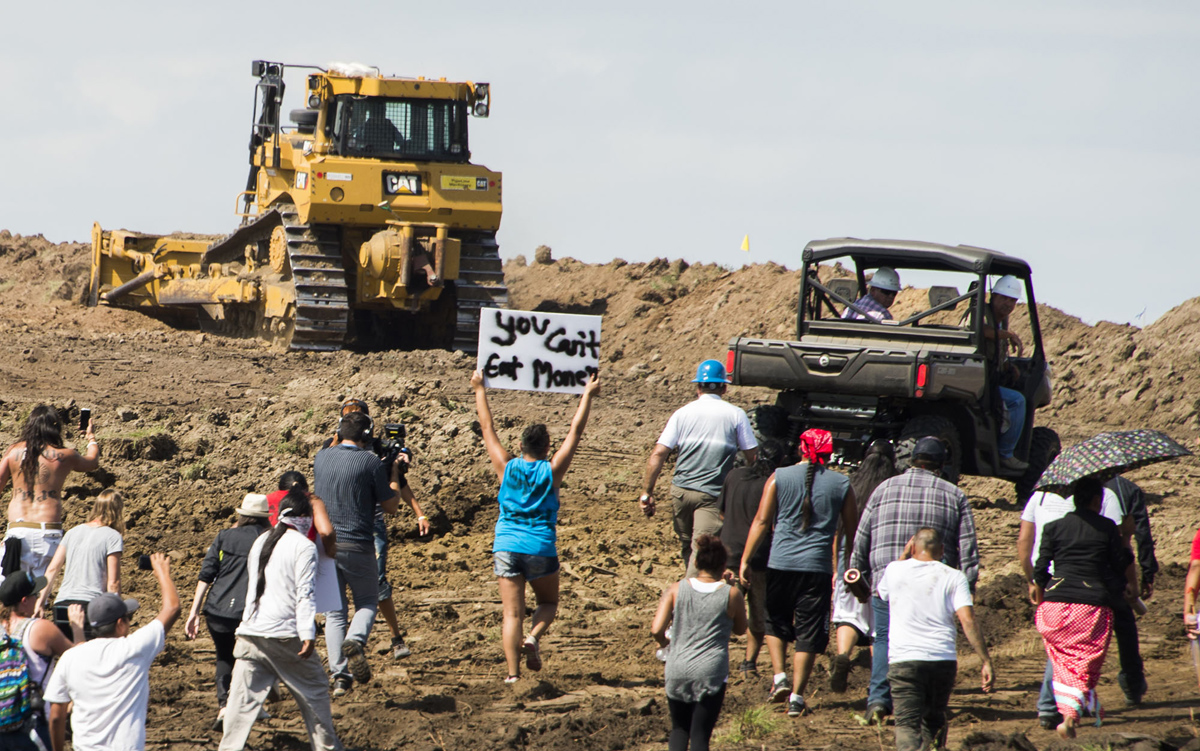 Issued on September 1, 2016 
ON BEHALF of the Border Agricultural Workers of the US-México region, we express our solidarity with your struggle to oppose the Dakota Access Pipeline to protect your sacred natural resources and your territories. Two of our leaders, Rosemary Martínez and Joseph Martínez will be with you to not only participate in your historic struggle but also to learn how to best support your movement.
AS MIGRANT agricultural workers, we know fist hand the destruction caused by greediness and hunger for more and more profits by corporate capital, to our Mother Earth and all the sacred elements of life.
Commercial and industrial agricultural not only exploit us in the fields, buy also inflict a severe damage to nature. For this reason,we identify with your just cause.
OUR MESSAGE to the Government is clear: Instead of being accomplices of the Dakota Access Pipeline that is a threat to the Sacred Land of the Standing Rock Sioux Tribe, the Federal Government should stop the Dakota Access Pipeline and ensure that the sovereignty of the Sioux is respected.
WE ALSO make a call to all the social movements and the people of good will to join a firm and resolute solidarity with your struggle to protect the water, the natural resources and your Sacred Land.
WHEN OUR two leaders return to El Paso, they will inform us of your movement and then we will be ready to plan further and more effective actions in solidarity with your inspiring struggle.